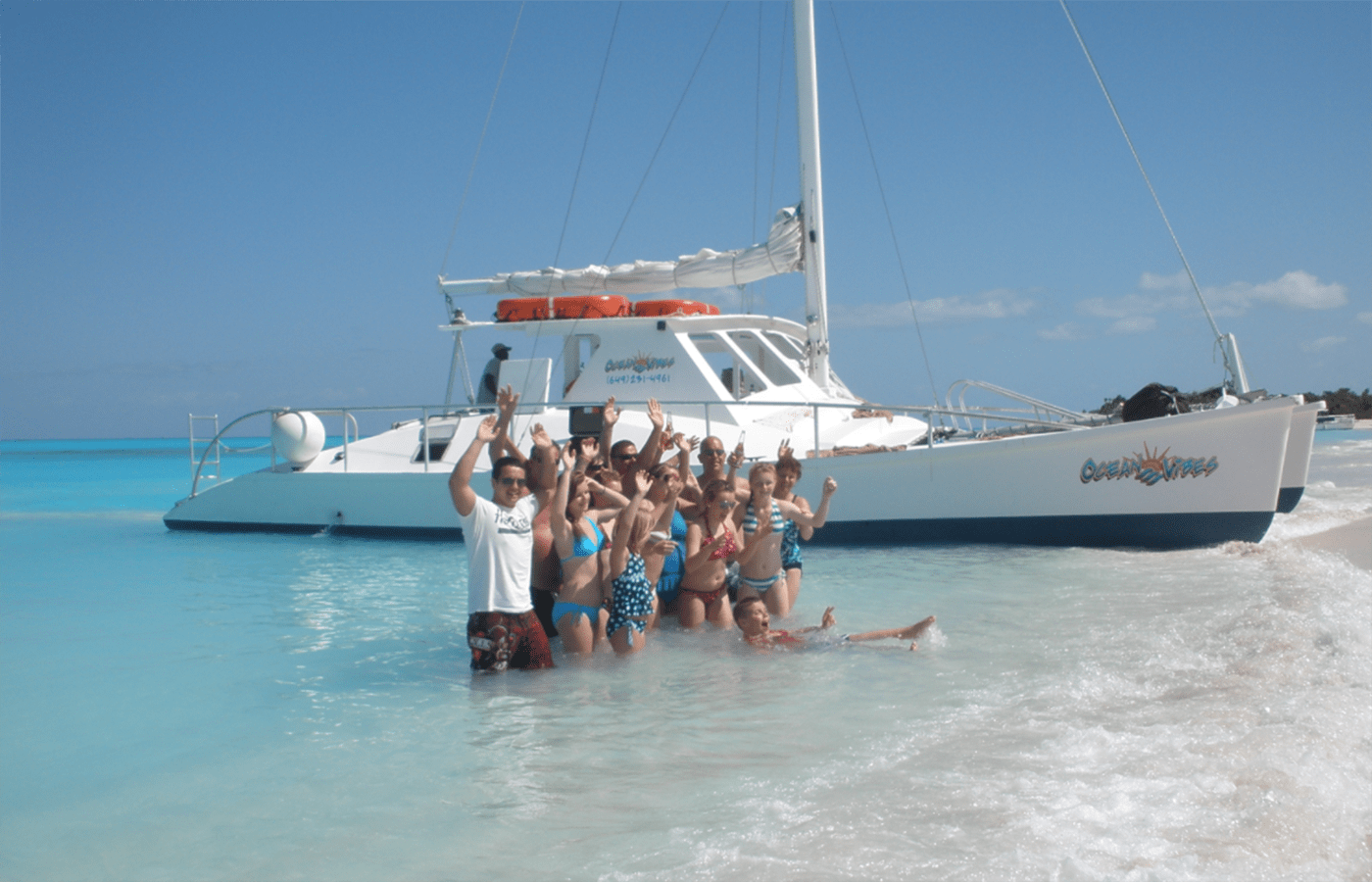 There's no better place to soak up the last rays of the Caribbean sun than aboard Ocean Vibes 48-foot sailing catamaran, Island Magic as you cruise the crystal clear waters and white sand beaches of Grace Bay. They'll treat you to a taste of fine wines (both red and white) and a toast to the setting sun with a glass of champagne. There will be fruit and rum punch, soft drinks, and bottled water as well as finger foods.
This 2 hour trip is ADULTS ONLY and goes out on Mondays, Wednesdays and Friday and costs $90 PP + 12% Gov't Tax.
The KID FRIENDLY 2 hour tour goes out on Tuesdays, Thursdays and Saturdays and costs $90 per adult & $75 per child + 12% Gov't Tax.
Both options pick up and drop off to the right of our beach in front of Bay Bistro restaurant.