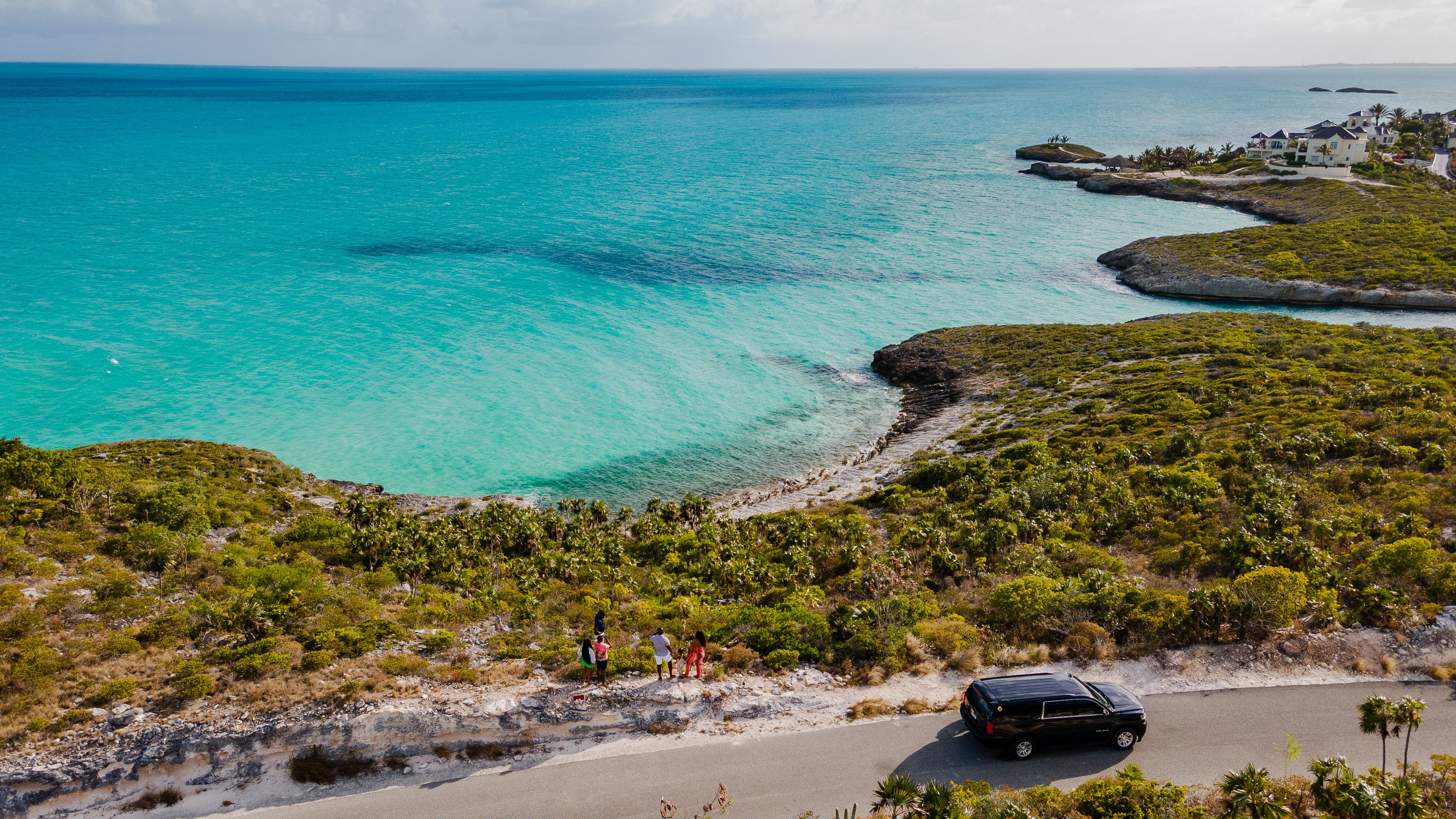 Let me say it – Turks and Caicos is indeed one of the most beautiful Islands in the world.
It is a perfect spot for a vacation where you can admire the crystal-clear waters, explore stunning beaches, and of course – the beauty of nature.
But…
What If we have a chance to make the experience even more wonderful?
Yes, I am talking about the food!
I know that having delicious food to accompany the experience adds another level of magic to a trip.
That's why I want to share five of the Best Restaurants In Turks And Caicos that will make your vacation even more unforgettable!
Let's get started!!
5 Best Restaurants In Turks And Caicos
Who doesn't love food? Everyone does!
Turks and Caicos is not only blessed with stunning scenery but also with an array of dining options.
There are hundreds of restaurants that offer an array of cuisines, and I know it can be hard to narrow down the choices.
So…
Sit back and relax.
Here is a list of my top five picks of the best restaurants in Turks and Caicos that offers a perfect blend of quality food, atmosphere, and excellent service.
Also Read: Experience Paradise: Explore TURKS AND CAICOS with TCE Island Tour
1. Indigo
You may have heard this name before – One of the most famous restaurants on the islands.
Indigo is located in Grace Bay, Providenciales, and it is highly praised for its fresh seafood, Caribbean-inspired cuisine, and innovative dishes.
The restaurant is also known for its impeccable service and beautifully designed dining area. It stands out among the many restaurants in Turks and Caicos.
So, whenever you get a chance, visit this hotspot and experience the best food Turks and Caicos has to offer.
2. CrackPot Kitchen
CrackPot Kitchen is a local favorite in Providenciales that serves classic Caribbean dishes.
Owned by Chef Nick, who is the man of this soil and has been embodying everything from our beautiful Island at his restaurant. From what we eat, drink, and listen to. Thank you for being an ambassador of our country!
One of the key things that sets this restaurant apart is its variety of dishes.
The menu at CrackPot Kitchen boasts an impressive array of dishes that cater to all taste preferences. Seafood enthusiasts can indulge in the catch of the day, expertly prepared with a range of tantalizing sauces and accompaniments.
From grilled lobster to seared snapper, the seafood offerings are a true testament to the restaurant's commitment to showcasing the best of Turks and Caicos.
This restaurant has a cozy, family-friendly atmosphere and is perfect for an evening meal with friends or family.
Things do not end here. Beyond its remarkable cuisine, CrackPot Kitchen excels in providing impeccable service and warm hospitality. The staff members are attentive, friendly, and very hospitable.
3. Omars Beach Hut
If you are a beach lover, this one is for you.
Situated right on the beach, Omars Beach Hut offers guests a front-row seat to the natural beauty of Turks and Caicos.
The restaurant's prime location provides uninterrupted views of the azure Caribbean Sea, powdery white sands, and swaying palm trees.
The menu here includes classic Caribbean dishes such as Jerk Chicken, Fish Tacos, and much more. But one of the restaurant's signature dishes is its Lobster Mac N Cheese – a dish that all seafood lovers must try!
4. Infiniti
Another famous name in the Turks and Caicos food scene is Infiniti.
Perched on the pristine shores of Grace Bay Beach, Infiniti offers guests a front-row seat to the mesmerizing beauty of Turks and Caicos.
The restaurant's architecture seamlessly blends with its natural surroundings, creating a tranquil atmosphere for guests.
Infiniti is famous for its stunning seafood dishes. From fine dining establishments serving gourmet creations to casual beachfront eateries offering fresh seafood delights, Infiniti caters to every palate.
So yeah, this one is a must-visit if you love seafood.
Worth Reading: 6 Best Wedding Venues In Turks And Caicos
5. Mr. Grouper
Last but not least, we have Mr. Grouper.
It is a Caribbean culinary paradise tucked away in the heart of the Turks and Caicos Islands. This hidden gem is a must-visit for food enthusiasts seeking an authentic taste of local cuisine.
From mouthwatering jerk chicken and pork chops to delectable seafood specialties, Mr. Grouper offers a delightful fusion of traditional Turks and Caicos fare and Caribbean favorites.
The menu caters to diverse palates, with options for seafood lovers, spice enthusiasts, and even vegetarian diners. Don't miss the signature dishes like the grouper curry with rice and peas, plantains, and coconut or the famous baked Mac and cheese.
The flavors will transport you to the sun-kissed shores of the Caribbean, making every bite a memorable experience. So come and indulge in the vibrant, flavorful world of Mr. Grouper's Restaurant!
Wrap Up
There you have it – a list of the 5 Best Restaurants In Turks And Caicos.
Turks and Caicos is home to not only stunning beaches but some of the best restaurants.
These restaurants serve up some of the most creative and delicious dishes around, and they all offer amazing views of the Caribbean Sea.
So, whenever you plan a visit to Turks and Caicos, make sure you check out these amazing restaurants. They won't disappoint! Bon Appétit!