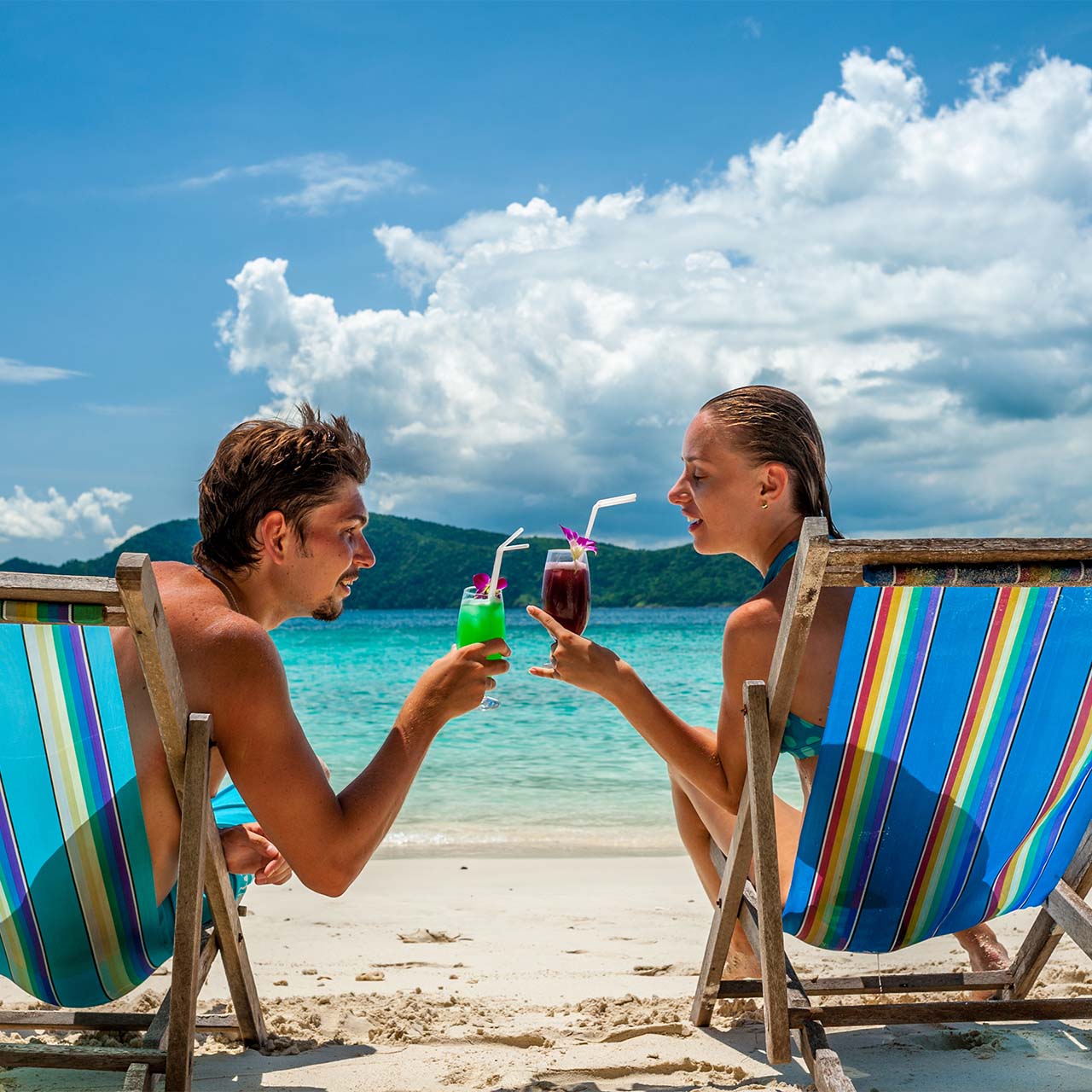 Everyone wants their wedding day to be special, unique, and memorable.
Imagine tieing the knot at one of the world's most beautiful destinations – Yes, I am talking about the Turks and Caicos Islands.
Won't it be a dream wedding? It'll be like a dream come true.
In recent years, this trend has gained a lot of popularity with couples due to the lovely beaches, luxurious resorts, and unique venues that this magical island has to offer.
But I know with a bunch of breathtaking scenarios at your fingertips, it becomes a bit difficult to choose the prettiest one.
So, I did a lot of research and rounded up some of the best wedding venues in the Turks and Caicos Islands, from all-inclusive resorts to private villas.
Let the game begin!
6 Best Wedding Venues In Turks And Caicos
I can guess your excitement level – as your wedding day is near, and you want to make it the most special and memorable for years to come.
But before I start, Let me guess you would need a car service too, right? – If so, you might have heard about Top Class Experience.
We specialize in providing luxury car services that will make your trips and events even more memorable. So do give us a chance to be your ride partner.
Now, let's jump straight into our list of wedding venues in the Turks and Caicos Islands.
1. Amanyara
If I had to pick one word to describe Amanyara, it's "Paradise." Truly beautiful or a heaven on earth, you will surely find it all at Amanyara wedding venue.
And yes, it's just a 25-minute short drive from the Airport.
It is one of the most stunning beachfront resorts in Turks and Caicos ( trust us on this ), with world-class facilities and a luxurious ambiance.
The beautiful beach with white sand and the ocean in front and nature's beauty is breathtaking.
And if I talk about the resort's architecture, it's just as pretty as the surroundings. The interior is airy and spacious, with high and large windows with a lovely ocean view.
So yeah, this resort is ideal for couples looking to make their wedding an unforgettable one with the beautiful scenery and ocean views around.
2. COMO Parrot Cay
The second venue on our list is COMO Parrot Cay which too is worth considering.
One common thing you would notice in all these resorts is their beauty and luxury. And Parrot Cay is no different.
As you enter the resort, you will be trapped by its beauty.
The same as Amanyara, it's an all-inclusive beachfront resort that offers a truly unique experience with views of the ocean and beach.
The interior is as beautiful as the exterior,, and the staff of this resort is super duper friendly. They are another reason to make the wedding day even more special.
You should surely give this romantic and luxurious resort a shot.
3. Grace Bay Club
Well, you can never go wrong with grace bay club, as it is one of the most popular wedding venues in the Turks and Caicos Islands.
This beachfront resort is located in the heart of one of the most beautiful beaches in the world, Grace Bay Beach.
The views from this resort are alluring, and the staff is friendly. The on-site wedding planners will take care of all your wedding-related needs, so you can sit back and relax.
The resort also offers luxurious amenities for the bride and groom, that includes a spa, pool, and a lot more.
So do give this venue a thought if you are looking for an amazing wedding experience.
4. The Palms Resort
The peaceful, elegant, The Palms Resort. This resort is also one of the most popular resorts on this list, and it's not hard to see why.
It is also located in Grace Bay Beach, and you will know how beautiful it is at a single glance.
The Palms Resort offers the best of both worlds – you can have an intimate wedding set up and also with a larger number of guests.
With a beautiful beach, the cleanest water, and lovely buildings – The Palms have everything you will need for a perfect wedding day.
Stop!!
I just wanted to remind you about our luxury car service that's the best in the Turks and Caicos Islands. Have more details here.
5. Windsong Resort
Another beautiful resort that I think you should consider for your wedding is Windsong Resort.
Again, situated in the heart of grace bay beach, this resort is super luxurious and will make your wedding day special.
Windsong Resort has a simply gorgeous beachfront venue with views of the ocean and stunning scenery.
The rooms are spacious, with kitchens and furnished balconies. It also has a poolside restaurant that makes it more attractive.
So yes, Windsong Resort is another one I recommend for couples looking for a beach wedding in the Turks and Caicos Islands.
6. Alexandra Resort
Last but not least, we have Alexandra Resort.
Yes, you guessed that right…
It is another beachfront resort situated on the beautiful grace bay beach. The rooms here are luxurious and offer a stunning view of the ocean.
And I doubt if you will find a more friendliest staff than here. They are very accommodating and will make sure that you have the best wedding experience.
So, without any doubt, Alexandra Resort can also be your dream wedding place in the Turks and Caicos Islands.
P.S: Just as you are excited about your special day, so are we. We can't wait to help make your special day one to remember. To get the ball rolling, please check out our luxurious car service once.
Wrap Up
Throughout our life, we only get a few memorable moments, and a wedding is definitely one of them. And it needs to be celebrated in a way that will stay with you for life.
I promise if you go with any wedding venues I mentioned above, your wedding day is going to be one of the most memorable days of your life.
And yes, Top Class Experience can be your companion to make the experience even more luxurious and exciting. Don't forget to disturb us if you need any luxury car service.