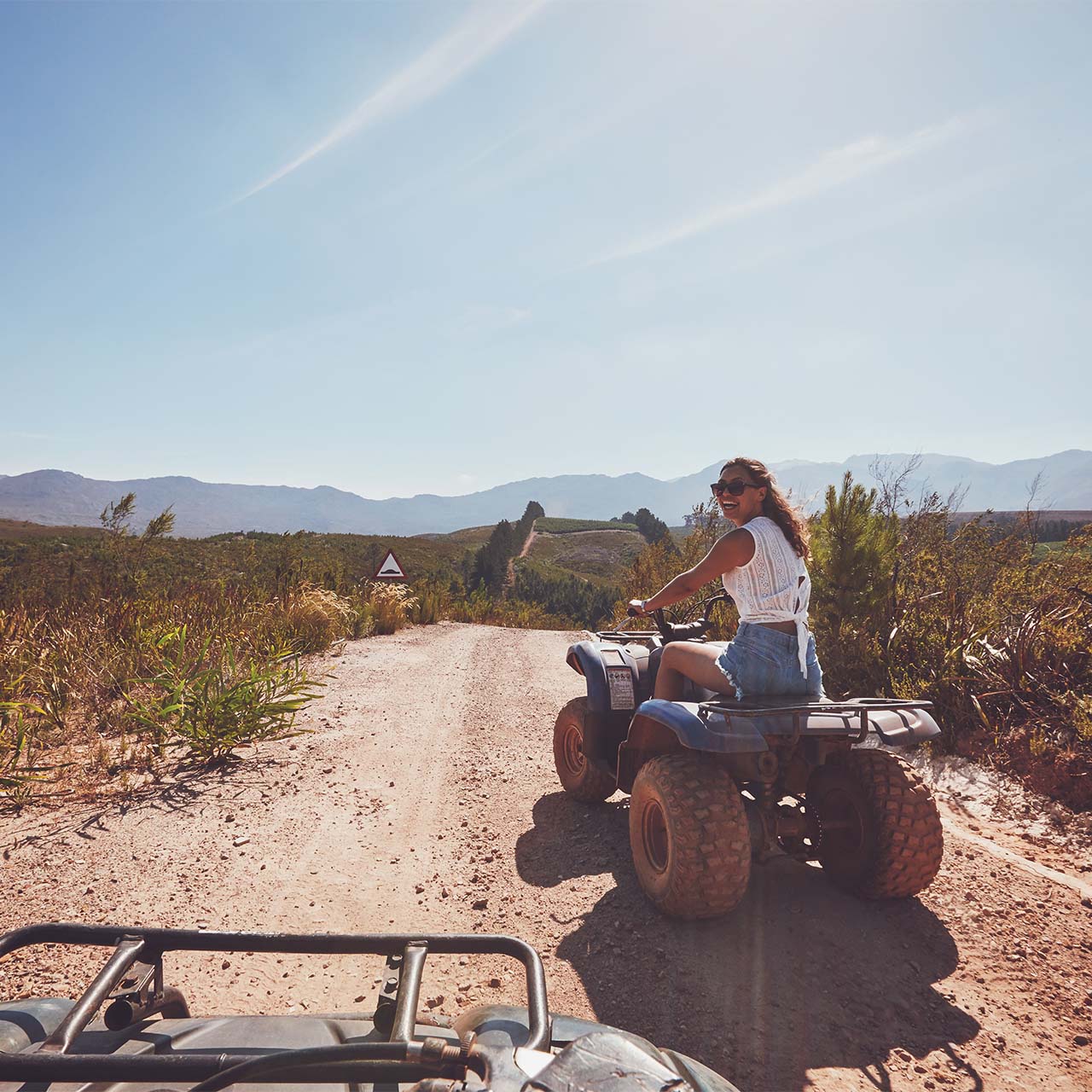 Not for the weary, but perfect for those that want to see it all. We will work with local vendors to provide you with character and knowledge. All trips will be somewhat personalized so you can stop or go when you decide. Grand Turk, Provo, North Caicos, Middle, Salt, and South ! Kristi Vestal will be your permanent guide through the TCI tour.
Weather permitting and maximum 6 people.
Providenciales Land Tours
We now have two great companies on Providenciales to provide you with the ultimate island experience. Both companies provide your with history and fun! See the best of Provo's hot spots and historic landmarks in a day. We can also arrange a personalized guided tour and/or Bar crawl.
Grand Turk Experience
Visit the Nation's Capital! This small island is bursting with turn of the century Caribbean charm. After a short 30 minute flight you will arrive in the 'new world.' Grand Turk is 6 miles long and just over a mile wide. This full day excursion can be arranged to work with what you like to do and there is so much to choose from. Enjoy locally prepared lunches, aqua boats, dune buggy tours, kayaking, diving, boat cruises to Gibbs Key, swim with natural stingrays.
Salt Key
Is the best place to see the whales (Feb-April is whale season) We can arrange for your flight, whale tour and local guide. We know many of the residents personally so we can ensure you the best trip possible.
** Whale charters are Weather permitting
North and Middle Caicos Lunch and Punch!
These islands are full of long sandy beaches, limestone cliffs, and one of the most extensive caves systems that the region has to offer. Enjoy a private guided trip or explore on your own. Our personalized full day trips include lunch, round trip boat transfer, tour, local guides, park passes and a chance to purchase locally made items. Snorkel trips are available. From 2 ppl to 8 ppl this will be a day you will not forget! Please contact us if you are interested in more details.
** Must be booked 48 hours in advance to ensure the best experience possible.
South Caicos Experience
This is the newest of the Turks and Caicos chain to open up to provide easy to transport to residence as well as visitors. The ferry services runs daily providing you with a quick trip over and back.