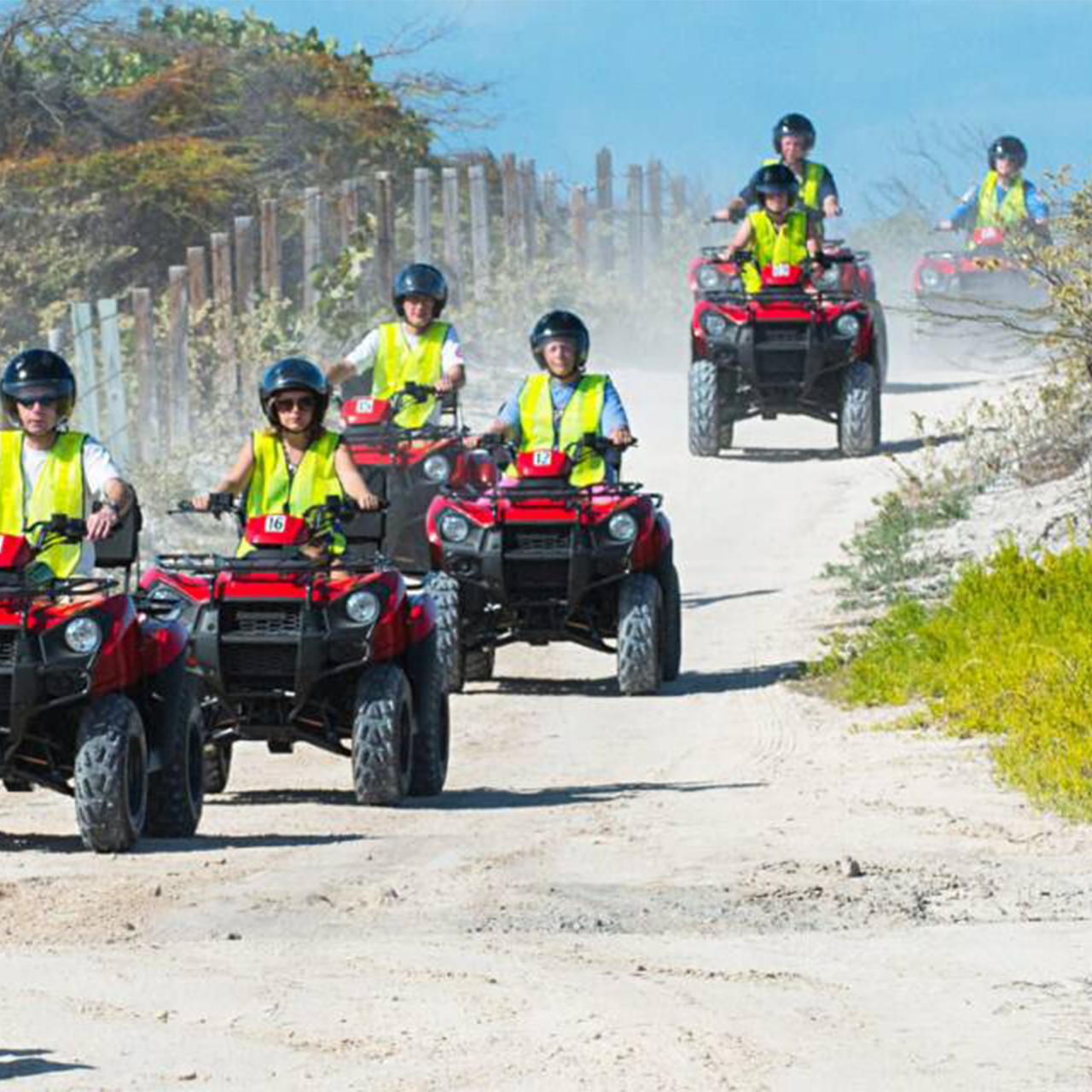 Explore the "Beautiful by Nature" Islands of the Turks & Caicos by ATV. The tour will introduce you to an area of Providenciales which is off the main streets, giving you the experience of our unspoiled terrain and beaches. What an adventure?
Our tours are conduct using 4-wheeled, motorized, easy to operate, fully automatic All Terrain Vehicles. The ATV tours offer you a chance to experience the beauty of Providenciales in a way that other tours do not get close to.
Our tour starts from the original Blue Hills Settlement where we are located, and is preceded by a 10-minute safety briefing and orientation. Once you are fitted with your helmet and safety goggles, off we go on the ultimate Island tour.
1 hour tour – $105 per person
This tour includes a stop at Pelican Point where you may spot pelicans, our country's national bird. The second stop is at Northwest Point where you can view Eagles nesting, and take pictures of the island scenic views.
2 hour tour – $175 per person
This tour includes a ride down to Northwest Point and Malcolm Beach where you can enjoy a tour of the surrounding areas. You can follow the tour with a 20-minute swim on a beautiful secluded beach. This tour comes with a complimentary drink.
Rules:
1 person per ATV
Must be at least 18 years old to rent an ATV
Must be at least 12 years old to ride
Must present a valid photo ID